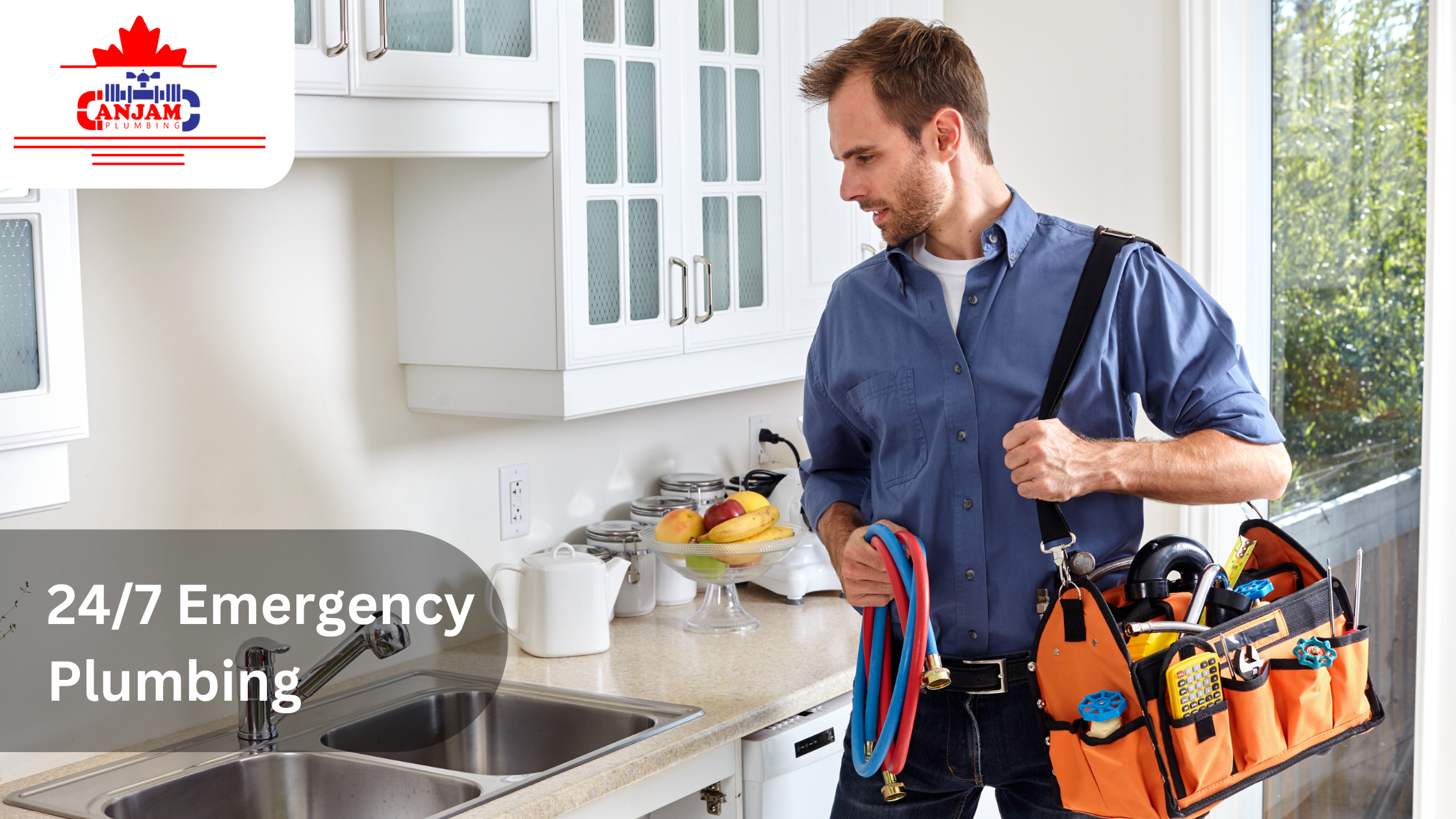 24/7 Emergency Plumbing: CanJam Plumbing's Availability When You Need It
When it comes to plumbing emergencies, time is of the essence. Whether it's a burst pipe, a malfunctioning water heater, or a clogged sewer line, immediate action is crucial to prevent further damage and costly repairs. In such critical situations, you need a reliable and efficient plumbing service provider that you can count on 24/7. That's where CanJam Plumbing comes in. With their dedication to exceptional service and prompt response, CanJam Plumbing has established itself as a trusted name in the field of commercial plumbing and residential plumbing services in Toronto.
Understanding Emergency Plumbing Situations
Plumbing emergencies can strike unexpectedly and disrupt your business operations, causing inconvenience and potential damage. These emergencies can range from a simple faucet leak to a major plumbing system malfunction. An emergency plumbing situation is characterized by its urgency and the potential for significant damage if left unattended. It's essential to recognize the signs of an emergency and take immediate action to mitigate any potential risks.
Importance of 24/7 Emergency Plumbing Services
Having access to 24/7 emergency plumbing services is vital for any commercial establishment in Toronto. Plumbing emergencies can occur at any time, day or night, and waiting for regular business hours to address the issue may result in extensive damage, downtime, and financial losses. By availing the services of CanJam Plumbing, the best commercial plumbing company in Toronto, you can ensure that your emergency plumbing needs are promptly and effectively addressed, regardless of the time of day or night.
CanJam Plumbing: Your Reliable 24/7 Emergency Plumbing Service Provider
CanJam Plumbing has earned a solid reputation for providing top-notch commercial plumbing services in Toronto, particularly in emergency situations. With their focus on customer satisfaction, quick response time, and unmatched expertise, CanJam Plumbing has become the go-to choice for businesses in need of emergency plumbing assistance.
CanJam Plumbing's Quick Response Time
In an emergency plumbing situation, a rapid response is crucial to prevent further damage and minimize downtime. CanJam Plumbing understands the urgency of such situations and takes pride in their exceptional response time. Their experienced technicians are available around the clock, ready to address your emergency plumbing needs promptly and efficiently. By choosing CanJam Plumbing, you can rest assured that help will arrive swiftly when you need it the most.
Range of Emergency Plumbing Services Offered by CanJam Plumbing
CanJam Plumbing offers a comprehensive range of emergency plumbing services tailored to meet the diverse needs of commercial establishments in Toronto. Whether it's a burst pipe, a sewer backup, a malfunctioning water heater, or a gas leak, their team of skilled plumbers has the knowledge and expertise to handle any emergency situation. From diagnosing the problem to implementing effective solutions, CanJam Plumbing ensures that your emergency plumbing needs are met with precision and efficiency.
Highly Skilled and Certified Emergency Plumbers
CanJam Plumbing takes pride in its team of highly skilled and certified emergency plumbers. Their technicians undergo rigorous training and possess the necessary qualifications to handle complex commercial plumbing emergencies. With their in-depth knowledge, experience, and commitment to excellence, CanJam Plumbing's plumbers are equipped to resolve even the most challenging plumbing issues efficiently and effectively.
Advanced Tools and Technology for Efficient Emergency Repairs
CanJam Plumbing stays at the forefront of plumbing technology by utilizing advanced tools and equipment. These modern resources enable their technicians to diagnose problems accurately and implement efficient solutions. By leveraging cutting-edge technology, CanJam Plumbing ensures that emergency repairs are carried out swiftly, minimizing disruption to your business operations.
Customer Satisfaction and Trust
CanJam Plumbing places a strong emphasis on customer satisfaction and building lasting relationships with their clients. They understand the importance of clear communication, transparency, and reliable service. Countless satisfied customers have attested to the exceptional service they received from CanJam Plumbing. Their testimonials and success stories highlight the company's commitment to delivering reliable, efficient, and trustworthy emergency plumbing services in Toronto. By choosing CanJam Plumbing, you can have peace of mind knowing that your emergency plumbing needs will be met with the utmost professional plumbers and dedication.
Contacting CanJam Plumbing for Emergency Plumbing Services
In times of plumbing emergencies, it's crucial to have the contact information of a trusted service provider readily available. CanJam Plumbing offers multiple channels for reaching out and requesting emergency plumbing services. Whether it's a phone call to their dedicated emergency hotline or submitting an online form through their website, CanJam Plumbing ensures that you can quickly connect with their team, regardless of the time of day or night.
Conclusion
When faced with a plumbing emergency, every minute counts. That's why having a reliable 24/7 emergency plumbing service provider like CanJam Plumbing is essential for businesses in Toronto. With their quick response time, highly skilled plumbers, advanced tools and technology, and unwavering commitment to customer satisfaction. CanJam Plumbing has rightfully earned its reputation as the best commercial plumbing company in the area.
Don't let a plumbing emergency disrupt your business operations or cause extensive damage. Contact CanJam Plumbing, and they will be there to provide efficient and reliable emergency plumbing services. Trust CanJam Plumbing for all your commercial plumbing needs in Toronto, and experience peace of mind knowing that you have a dependable partner by your side in times of emergencies.